Per Aarsleff A/S
A Danish construction company founded in 1947. Currently Per Aarsleff A/S has three main divisions - Construction, Piling and Pipe Technologies; each division has a number of Danish and foreign subsidiaries. The company has an approximate annual turnover of DKK 3 billion

ABB Group
A global leader in power and automation technologies. The ABB Group of companies operates in around 100 countries and employs approximately 133,000 people.

A-com
Scandinavia's largest market communications group.
ADV group
Leading group of marketing communiacations in Russia, Ukraine, Kazakhstan, Belarus, Moldova, Uzbekistan and Azerbaijan, Working in the field of marketing services since 1995.

Åhléns
One of the leading retailers in Sweden and Norway focusing on fashion, homeware, beauty products and media. Åhléns has a turnover of SEK 4500 million (€500 million).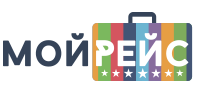 Alliance Travel
The head enterprise of the group of companies «Мой Рейс», business communities of Russian companies that provide travel services under the unified trademark.

Aspiro
Leading Scandinavian mobile Internet service provider.

ATH American Express
The largest Russian Travel Management Company. Provides full range of business travel services, issuing visas and work permits, arranging events (MICE) and strategic management of business travel for more than 300 leading Russian and international companies.

Aviatransagentstvo
Tourist agency focusing on issue of air and rail tickets and business-trip organization.

Brunnberg Forshed
A leading Scandinavian architecture bureau.

Boxer
Boxer TV-Access AB was started in 1999 and is owned by Teracom and Skandia. Boxer's business concept is to offer individual households or entire buildings access to digital tv and interactive services at a low cost.
BSI GROUP
The largest tourist holding and multi-profile tour operator.

Car-O-Liner
The leading global provider of collision repair systems. Car-O-Liner has independent operations in Scandinavia, USA, UK, France, Netherlands, Germany, Thailand and China and sells through local distributors in more than 60 countries.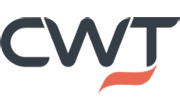 Carlson Wagonlit Travel
An international leader in Business Travel Management, Conference and Event organization.

Desten
Leading Russian hardware web-store.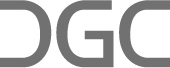 DGC Systems
Leading Swedish PC and network integrator, offering a complete range of maintenance, installation, education and consulting services.

DIFFER
Northern Europe's leading management consultant firm committed to the development of great brands.

East Side Consulting
A full service PR agency for professional communication across Central and Eastern Europe, established in 1998.

Ecco
One of the leading European shoes and accessories brands.

Enlight
Provides a complete range of products and services for Knowledge Assurance; systems, tools, methods, tests, and consulting services.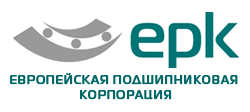 Europe Bearing Corporation
The largest producer of rolling bearings in the CIS. Holding unites the plants in Moscow, Volzhsk and Stepnogorsk.

Finnhammars
Swedish accounting and audit company.
Gateline.net
Services in the field of Internet acquiring for banks and organizations of various fields of activity.

Griffin Capital
Russian investment fund. Gridnine developed a stock analyst tool with connection to Bloomberg's information system.

Hamamatsu Photonics
Leading supplier of advanced optoelectronic systems for production and quality control and research and development.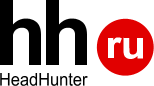 Headhunter
The leading Russian online recruitment resource.

HolidayMAX
Provision of services in the field of tourism and passenger transportation.

HQ Bank
Swedish bank for major investors catering to private as well as investment banking needs.

Mazars
International company providing services in the field of audit, accounting support, valuation, tax, legal and other types of consulting.

Platron
Payment systems for sites and services.

Pososhok.ru
Infinity Travel/STA Travel - Russia's leading business and student travel agency. Gridnine developed the world's first Russian-language airline ticket booking engine, which was launched in November 2001.

INTERSPORT
Global leading brand in the sporting goods retail market, spans across 44 countries with over 4850 stores.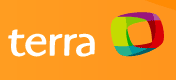 Terra Mobile / iobox
A leading Pan-European wireless portal with 4.3 million registered users.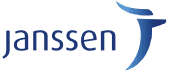 Janssen-Cilag
A leading research-based pharmaceutical company with more than 19,000 employees worldwide and establishments in 46 countries.

Johnson & Johnson
With approximately 106,000 employees, Johnson & Johnson is the world's most comprehensive and broadly-based manufacturer of health care products, as well as a provider of related products and services for the pharmaceutical, medical and diagnostics markets. Johnson & Johnson has more than 197 operating companies in 54 countries around the world, selling products in more than 175 countries.
Karolinska Institutet
One of Europe's largest medical universities, it is also Sweden´s largest facility for medical training and research, accounting for 30 percent of the medical training and 40 percent of the medical academic research that is conducted nationwide.

Kaservice
Russian recruitment consultancy.

Know IT
A consultancy which strengthens its customers' competitiveness by developing customer-adapted, business critical IT systems.

Komfort
Webstore selling plumbing and ventilation equipment.

Kromasil
A registered trade mark of Eka Chemicals, a business unit within Akzo Nobel.

Lagercrantz Group
One of the leading Nordic providers of products and solutions for electronics and communication.

Lundagrossisten
One of Sweden's largest HEPAC wholesalers.

Lunda
One of the largest suppliers of equipment for heating, water supply and sanitation in the Central region of Russia. The company's offices are located in 20 cities of Sweden, Russia and the UAE.

Legal Support for Local Governments.
Autonomous non-profit organization which provides legal support to local Russian municipalities.

Legion-autodata
Publishing house specializing in car repair books

May
The largest tea and coffee wholesaler in the Russian Federation.

Microsoft
One of the world leaders in software development, IT services and solutions. One of the largest global corporations with departments in 190 countries and over 92,000 employees.

Modul Systems
One of Europe's leading manufacturers of vehicle racking systems for service vans.
Moskva – Krasnye Holmy LLC
Managed out by its owner, Moskva – Krasnye Holmy LLC, according to the highest international standards. It is a part of the Krasnye Holmy multi-purpose complex, which is just a two minutes walk from the five-star, 34-story luxury Swissotel Krasnye Holmy hotel, complete with a modern conference center adjacent. The Moscow International House of Music is conveniently located in the same area.


Motormannen
The Swedish Automobile Association aims to provide its members with an easier and more economic car ownership through strengthening public opinion, working against political mismanagement, providing the best possible service and offering exclusive advantages.

Motorola
The Russian division of the Global organization

New Cap
Private Equity Manager and Investor with offices on London and Stockholm.

New Wave Group AB
A leading company which focuses on delivering promo wear and gifts to companies, as well as clothes, shoes, gifts, glass and textiles to the retailing arena. New Wave Group has 50 affiliates around the world with an annual turnover of USD 350 million.

Nordisk Kommunikation
A leading Scandinavian communication agency.

NORMNordic Market Research AB
A consulting company focusing on market research and market analysis.

Open Society Institute, OSI
Open Society Institute, is an international grantmaking network founded by business magnate George Soros. Open Society Foundations financially support civil society groups around the world, with a stated aim of advancing justice, education, public health and independent media.

Oriflame
One of the fastest-growing cosmetics companies in the world with annual sales of approximately EUR 500m, a market presence in over 60 countries, 3,000 employees and close to one million distributors.

Otixo
A multi-cloud integration of more than 30 online file cloud storage services or protocols.
PAC Group
One of the largest multidisciplinary tour operators in Russia.

Panasonic
The Matsushita group of companies, better known as Panasonic, is a global manufacturer of a comprehensive range of electric and electronic products from components to consumer products, home appliances, factory automation equipment, information and communication equipment, and housing-related products. Started in 1918 as a small workshop with just 2 employees, Matsushita Electric is now a group of 304 consolidated companies with over 267,000 employees all over the world and annual sales of USD 51,704 million.

PayOnline
International electronic payment system. It is one of the three largest payment service providers on the Internet in the Russian market.

Picofun
A leading provider of cutting edge mobile games and entertainment.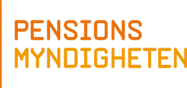 Prime Concept
The leading innovative company in the field of concierge services.

Prinsen
One of the oldest Stockholm's restaurants, founded in 1897.
Projektgarani AB
A leading Swedish construction management company, working since 1970, offering design, project and production management services in the construction field.

Ramboll
A leading consulting engineering company in the Nordic market with 4,500 employees in 90 locations throughout Denmark, Sweden, Norway and Finland.

Real Trade
The company is engaged in complex deliveries of equipment for installers of information and electrical networks, providers and trade organizations in all regions of Russia.

Sabre
Sabre Travel Network® connects travel buyers and sellers through the world's largest global distribution system, providing over 50,000 travel agencies with instant access to content from airlines, hotels, car rental companies, cruise lines and more.

Scania
A leading manufacturer of heavy trucks and buses as well as industrial and marine engines; a global company with operations in Europe, Latin America, Asia, Africa and Australia.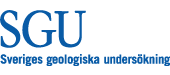 SGU
The Geological Survey of Sweden, SGU, is a national authority responsible for questions relating to Sweden's geological character and handling of minerals.

Sony Europe
A division of the global Sony Corporation, producing electronics and household appliances.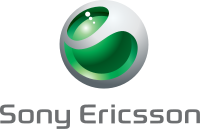 Sony Ericsson
Sony Ericsson Mobile Communications is a global provider of mobile multimedia devices, including feature-rich phones and accessories, PC cards and M2M solutions.

SSF (Svenska Stokyddsfoingen)
Swedish non-profit association for crime prevention, established in 1934 by the Swedish police and insurance companies.

Startravel
Focusing on the youth travel industry, offering work and education programs for young people and students.

Svenska Petroleum Exploration AB
A private oil and gas company engaged in offshore and onshore exploration and production of oil and gas. Currently the company has production activities in Africa, the Baltic region, Norway and the UK.

Swedish Trade Council
A partnership between the Swedish government and Swedish industry to promote, support and create opportunities for Swedish exports.

Sukhoi Civil Aircraft
Sukhoi Civil Aircraft is 100% affiliated to "Sukhoi" Design Bureau and deals with the commercial aviation programs of "Sukhoi" Corporation; the basic one is SSJ plane development.

TechnoFRESH
Online portal about digital technology and technologies

Ticket 2
Ticket2 is Northern Europe's leading marketplace for trading event tickets.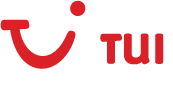 TUI
The leading European tour operator in Russia and CIS.

Vipservice Holding
The largest Russian consolidator of airline and railway ticket sales, travel and related services.

WineNews
Portal about wines and other alcoholic drinks.
Xeratech
Established in Sweden in 1993, Xeratech is currently one of the leading companies in the office print outsourcing market. With a USD 60 million turnover, Xeratech has offices in Sweden, Poland, Russia and Australia.
Unifest
One of the leaders in Business tourism and MICE.